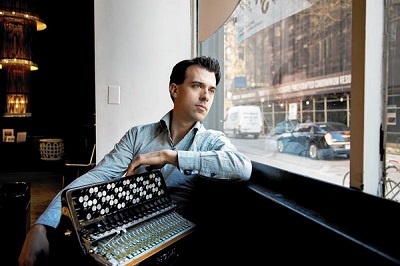 by Howard Reich
May 13, 2014
The accordion doesn't get much respect in the United States – not since "The Lawrence Welk Show" and uncounted polka bands placed the instrument well outside the realm of chic.
Nevertheless, the glorious squeezebox holds a noble tradition in jazz, with artists such as Art Van Damme, Leon Sash, Guy Klucevsek, Richard Galliano and Astor Piazzolla (playing bandoneon) proving the instrument can convey lightning virtuosity and profound musicality as eloquently as any other.
The latest and most promising addition to this regal list is Julien Labro, whom Chicagoans have heard dispensing his wizardry in various club and concert halls but never quite the way he does in a surprisingly seductive new album, "From This Point Forward" (Azica). Playing with Chicago's Spektral Quartet, which will celebrate the release with him Wednesday night at City Winery, Labro emerges as a triple threat: brilliant technician, poetic melodist and cunning arranger. Read the full article here.